Growing self-acceptance and self-love is important if you desire to lead a fulfilling life, but it's not always easy to cultivate them, especially if you've experienced self-doubt or self-criticism in the past. That's why I've collected 47 self-love and empowerment quotes to ispire you to continue towards greater self-acceptance and self-love.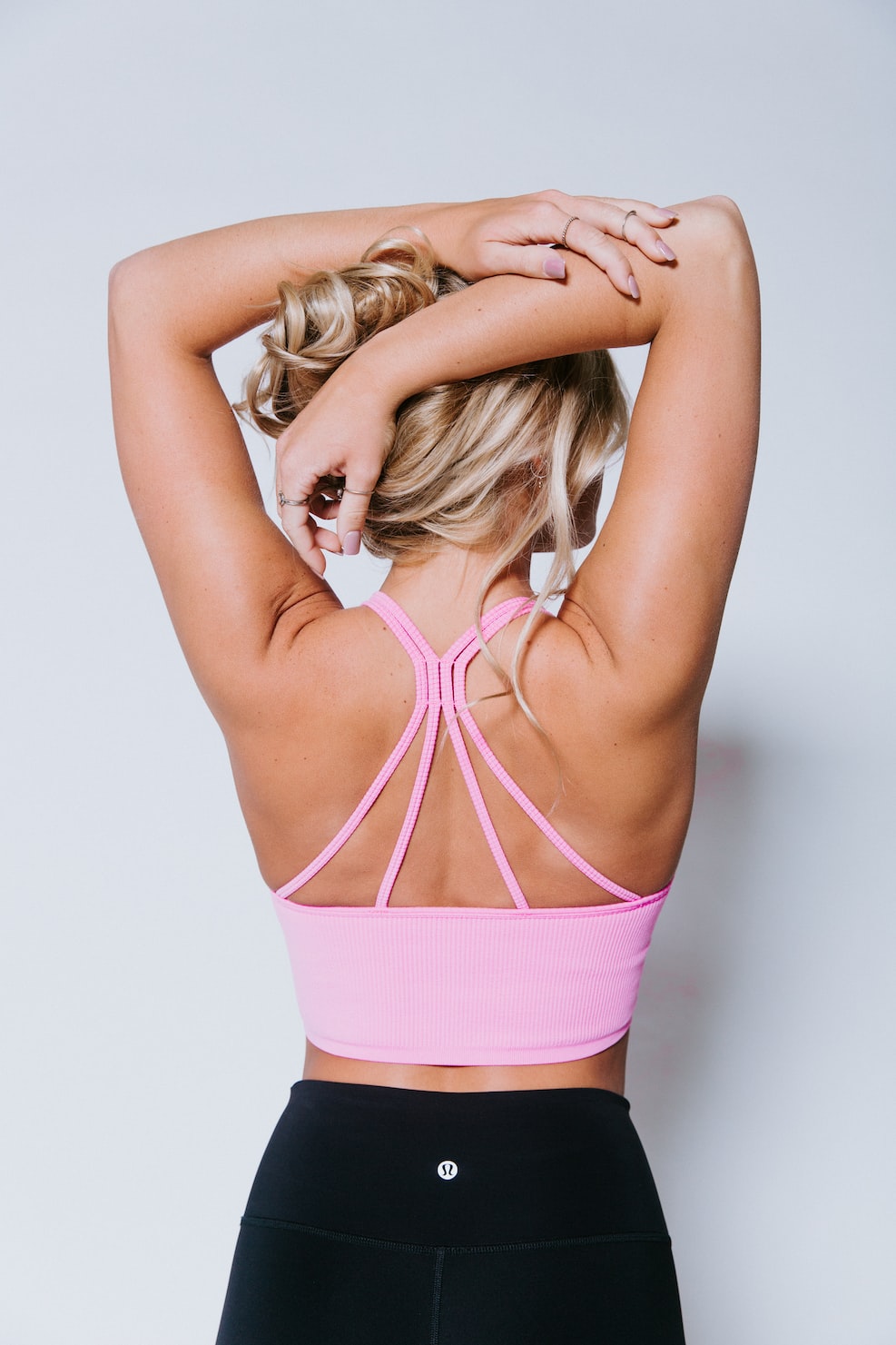 47 Self-Love And Empowerment Quotes For Discovering the Power of Self-Love
Each of these quotes has been carefully chosen to convey a message of self-love and empowerment, and to help you recognize your inherent worth.
Some of the quotes on self-love are from well-known figures, while others are from unknown/anonymous sources or are popular sayings. However, they all share a common theme: the importance of loving and accepting yourself.
So, if you're looking for inspiration, motivation, or simply a reminder that you are enough and you are worthy of your own appreciation, let these self-love quotes encourage you to move forward.
Take some time to go through them, reflect on their meaning, and use them as a guidepost on your unique path towards greater self-love.
Plus, near the end of this post I've included a personal recommendation for those who are serious about increasing self-acceptance and self-love, and what you'll need to do is dedicate 15-20 minutes of your day to follow the framework that will bring in self-discovery, self-liberation and a path to real authenticity.
Let's jump right in!
This post has affiliate links which means that we make a commission from qualifying purchases at no additional cost to you. For more information read our Affiliate disclosure.
Note: Even though I am a licensed clinical social worker (LCSW), I am not your licensed clinical social worker (LCSW). This means engaging with our website is not considered a professional social worker and client relationship. This also means you should not consider this information as professional advice. Although we do put in every reasonable effort to provide the most accurate and reliable information, this does not replace professional advice, and you should not rely only on them. You still might need to consult a professional to introduce your particular situation, issue, problem, or position. Read our full Disclaimer here.
SELF-LOVE AND EMPOWERMENT QUOTES
1. "Love yourself first, and everything else falls into line. You really have to love yourself to get anything done in this world."

– Lucille Ball
2. "You yourself, as much as anybody in the entire universe, deserve your love and affection."

– Unknown
3. "The way you treat yourself sets the standard for others."

– Sonya Friedman
4. "Be kinder to yourself. And then let your kindness flood the world."

– Pema Chödrön
5. "The more you love yourself, the less nonsense you'll tolerate."

– Unknown
3 Biggest Mistakes With Self-acceptance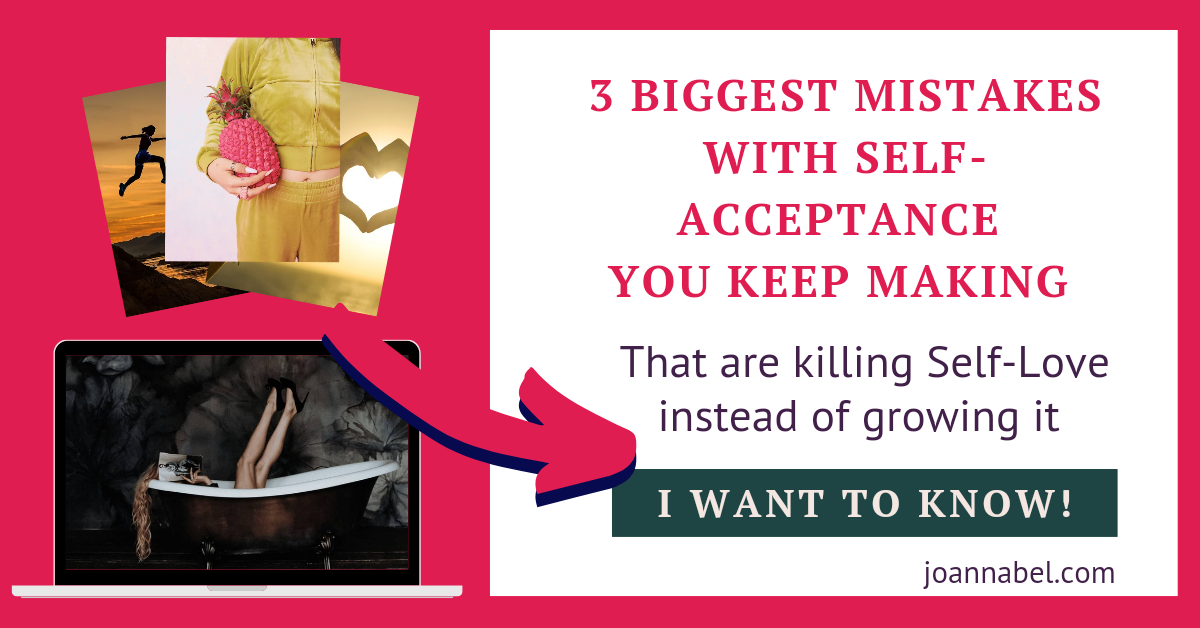 6. "The most powerful relationship you will ever have is the relationship with yourself."

– Steve Maraboli
7. "Your relationship with yourself sets the tone for every other relationship you have."

– Robert Holden
8. "Your task is not to seek for love, but merely to seek and find all the barriers within yourself that you have built against it."

– Rumi
9. "To love oneself is the beginning of a lifelong romance."

– Oscar Wilde
10. "The better you feel about yourself, the less you feel the need to show off."

– Robert Hand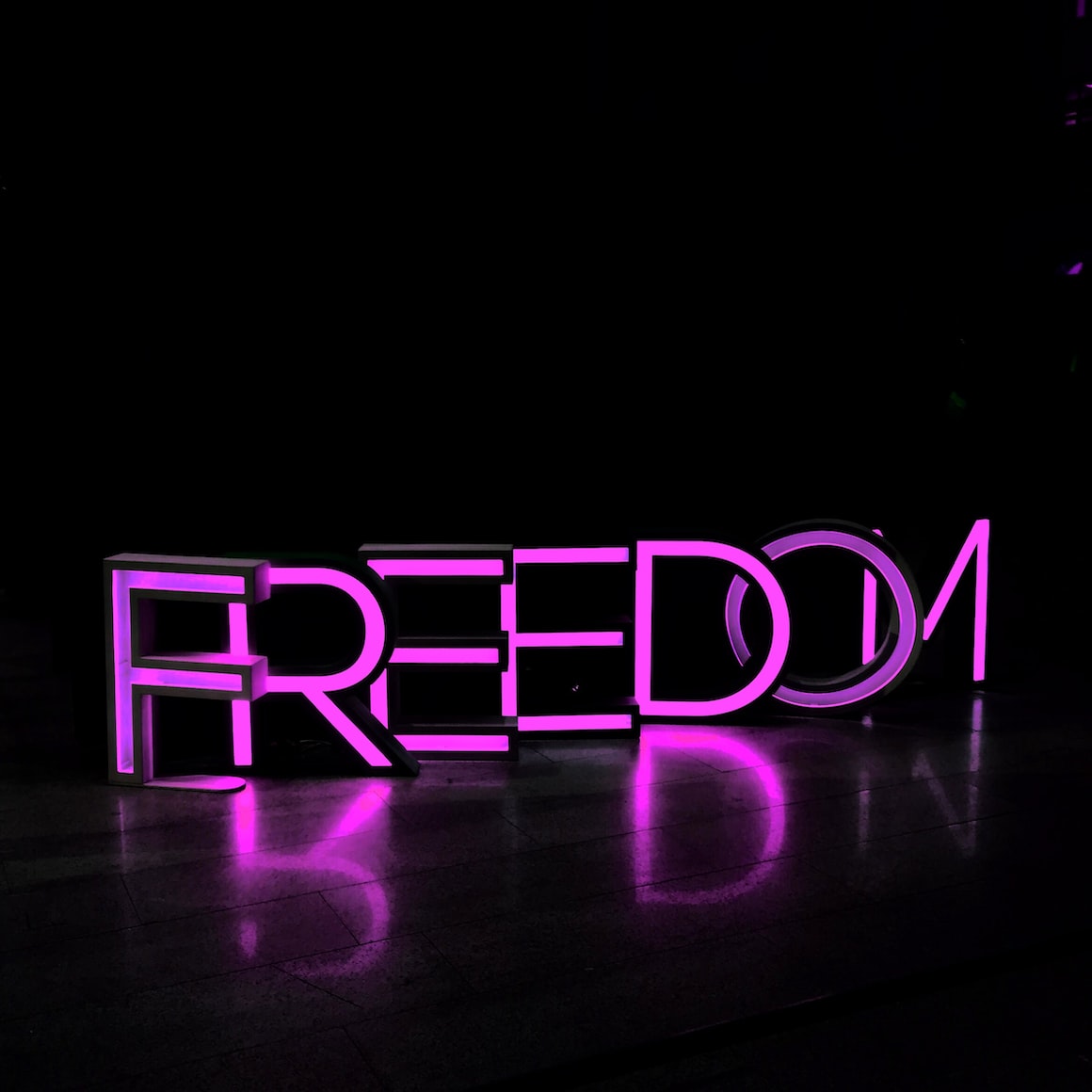 11. "Loving yourself isn't vanity. It's sanity."

– Andre Gide
12. "The most important relationship in your life is the relationship you have with yourself. Because no matter what happens, you will always be with yourself."

– Diane Von Furstenberg
13. "Love yourself enough to set boundaries. Your time and energy are precious. You get to choose how you use it."

– Unknown
14. "When you start to love yourself more, you'll find that you'll attract more love into your life."

– Unknown
15. In a society that profits from your self-doubt, liking yourself is a rebellious act.

-Caroline Caldwell
16. "The greatest gift you can give yourself is self-love."

– Unknown
17. "You don't have to be perfect to be amazing."

– Unknown
18. "You are not a mistake. You are not a problem to be solved. But you won't discover this until you are willing to stop banging your head against the wall of shaming and caging and fearing yourself."

– Geneen Roth
19. "Embrace your uniqueness. Time is much too short to be living someone else's life."

– Kobi Yamada
20. "You don't need anyone's permission to love yourself."

– Unknown
You may want to read later:
21. "Your self-worth is determined by you. You don't have to depend on someone telling you who you are."

– Beyoncé
22. "When you start taking care of yourself, you start feeling better, you start looking better, and you start to attract better. It all starts with you."

– Unknown
23. "Self-love is a journey, not a destination. It requires patience, self-awareness, and self-compassion."

– Unknown
24. "Loving yourself is the key to unlocking your true potential."

– Unknown
25. "If you have the ability to love, love yourself first."

– Charles Bukowski
YOU MAY ALSO LIKE:
26. "Self-care is never a selfish act—it is simply good stewardship of the only gift I have, the gift I was put on earth to offer to others."

– Parker Palmer
27. "Owning our story and loving ourselves through that process is the bravest thing that we'll ever do."

– Brené Brown
28. "If you want to change the world, change yourself first."

– Mahatma Gandhi
29. "Your value doesn't decrease based on someone's inability to see your worth."

– Unknown
30. "Don't compare yourself to others. You have no idea what their journey is all about."

– Regina Brett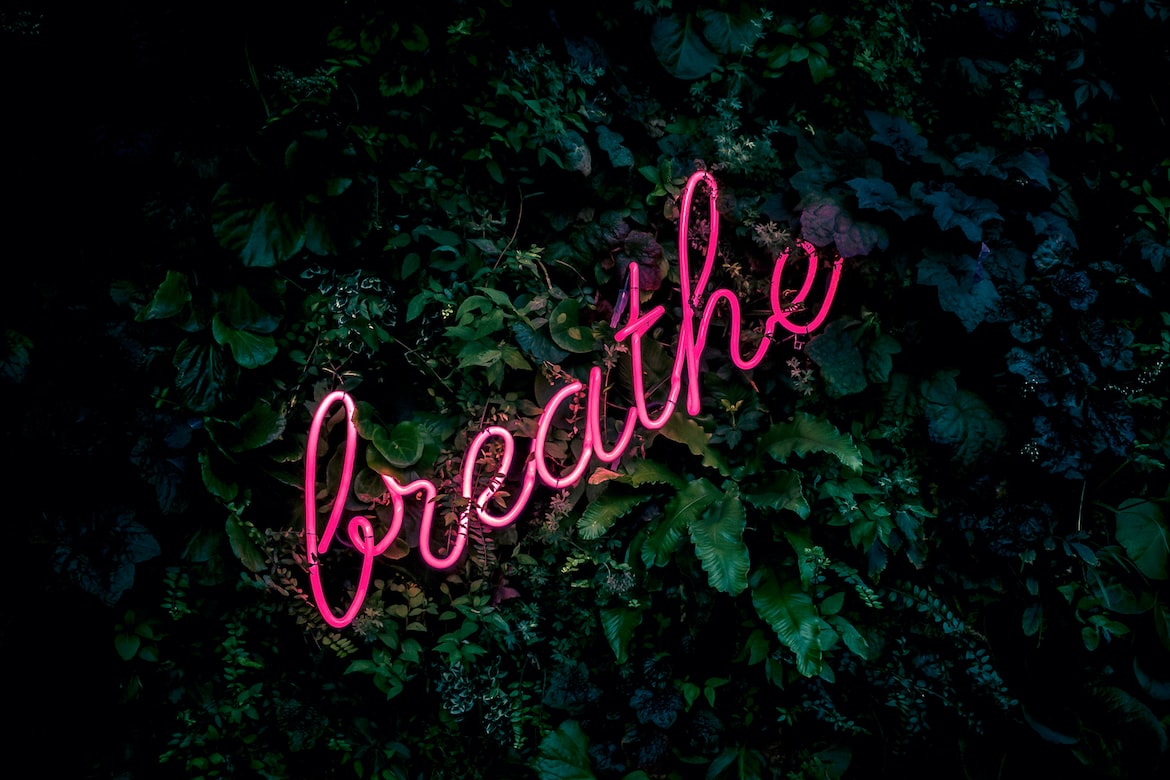 Related:
31. "Self-love is not a selfish act; it's a selfless one, because when you love yourself, you are better able to love others."

– Unknown
32. "Self-love is the foundation for all other loves."

– Pierre Corneille
33. "Self-love is not about being self-absorbed; it's about being self-aware."

– Unknown
34. "Love yourself enough to set high standards for yourself."

– Unknown
35. "We just need to be kinder to ourselves. If we treated ourselves the way we treated our best friend, can you imagine how much better off we would be?"

– Meghan Markle
36. "Loving yourself…does not mean being self-absorbed or narcissistic, or disregarding others. Rather it means welcoming yourself as the most honored guest in your own heart, a guest worthy of respect, a lovable companion."

– Margo Anand
37. "The hardest challenge is to be yourself in a world where everyone is trying to make you be somebody else."

– E. E. Cummings
38. "I have come to believe that caring for myself is not self-indulgent. Caring for myself is an act of survival."

– Audre Lorde
39. "You alone are enough. You have nothing to prove to anyone."

– Maya Angelou
40. "Self-care is not selfish. You cannot serve from an empty vessel."

– Eleanor Brownn
41. "Believe in yourself and all that you are. Know that there is something inside you that is greater than any obstacle."

– Christian D. Larson
42. "You have been criticizing yourself for years, and it hasn't worked. Try approving of yourself and see what happens."

– Louise Hay
43. "You have within you right now, everything you need to deal with whatever the world can throw at you."

– Brian Tracy
44. "Don't let your fear of what could happen make nothing happen."

– Doe Zantamata
45. "The most beautiful thing you can wear is confidence."

– Blake Lively
RELATED:
46. "The more you know yourself, the more clarity there is. Self-knowledge has no end."

– Jiddu Krishnamurti
47. "When you love yourself, you glow from the inside. You attract people who love, respect, and appreciate your energy."

– Unknown

CARE TO TAKE IT A STEP FURTHER INSTEAD OF JUST HOPING THAT SELF-LOVE WILL COME YOUR WAY?
If you, or someone you care about is eager to find a way to positively contribute to the level of self-acceptance and obtain more self-love, consider a program dedicated specifically for this calle LIVE BY YOUR OWN RULES by Kristina Mänd-Lakhiani, a serial entrepreneur, speaker, and co-founder of Mindvalley, hosted on Mindvalley platform.
Live By Your Own Rules is a self-exploration that leads to self-discovery, self-liberation, and embracing authenticity.
It'll take only 15 minutes of your day over 31 days, where Kristina will guide you through her unique process to shed the light on masks of society, identify your personal truths, and nurture your relationship with themselves.
You'll understand how you've been restrained by societal standards and expectations about who you need to be to be accepted and valued. And this is why self-love has been so far away from you, distant, elusive, or even felt unreachable, but it doesn't have to be anymore.
Instead of being captivated by fabricated societal norms, you'll learn ways to innovate on how you work, love, play, and even fulfill your purpose, define happiness, pleasure, and success according to your own rules and criteria not someone else's you don't even know or care about.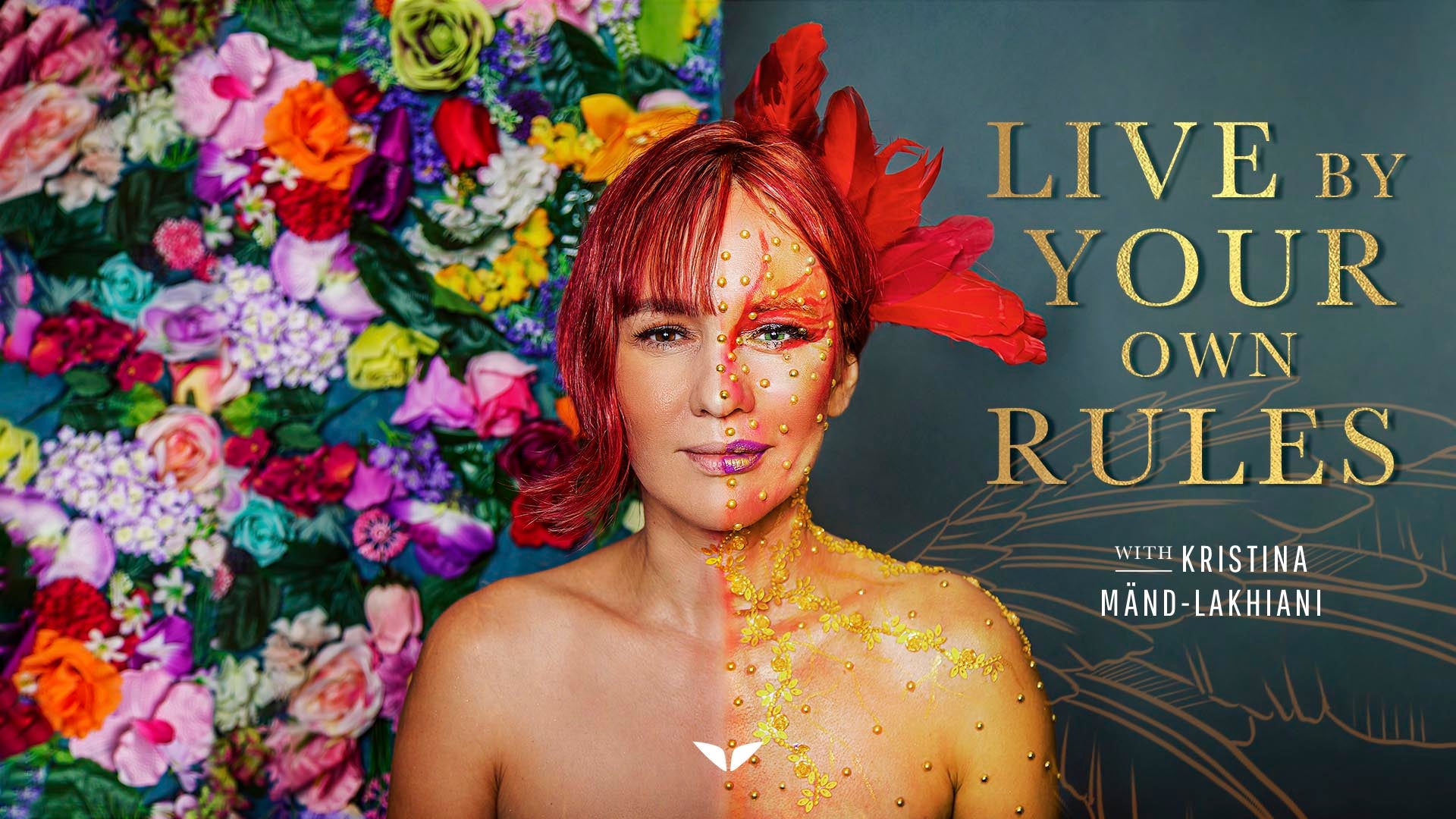 And as your journey brings deeper connection with yourself, you'll begin to accept all parts of yourself, as you live, and express yourself truthfully.
By the end of the Quest, your relationship with yourself can become so solid that standards of society will never have the jeopardize your authenticity again.
If you want to start the program (called Quest inside the Membership) or you want to give it as a gift to someone, you can do it by getting the Mindvalley membership or buying just this program.
But keep in mind that the price of the program (and most single programs) covers most of the yearly membership pricing. You get the greatest value for money when you choose to pay the yearly option.
But if you're getting it as a gift or you're not ready for a yearly commitment just yet, you can choose a monthly option, and then continue using it if you happen to like it. And I can almost guarantee that you will.
Now, I'll tell you more about the membership.
But before I do, I just want to mention that this program is not the only one that can help them with cultivating self-love. Just using the membership by attending the preferable Quests will provide progress for you, but I'll mention a few other programs as well (links to the FREE masterclasses):
Unlocking Transcendence, also by Jeffrey Allen 
The Quest For Personal Mastery by Srikumar Rao with a visionary TED speaker and America's #1 MBA lecturer.
Everyday bliss by Paul McKenna a famous hypnotherapist.
Inside this powerful membership, you'll be able to choose from any of the 100+ programs designed for elevating different areas of life, such as relationships, wellness, resilience, career, business, mindfulness, etc.
That's a full personal development journey and transformation.
The Quest are delivered by world best known experts, coaches, and trainers that are now collaborating with Mindvalley to bring you the transformation you need in the personal development category of your choice.
If Mindvalley chose them, you can be sure they're the best.
There are 6 categories on the Mindvalley platform:
Mind
Body
Soul
Relationships
Career Growth
Entrepreneurship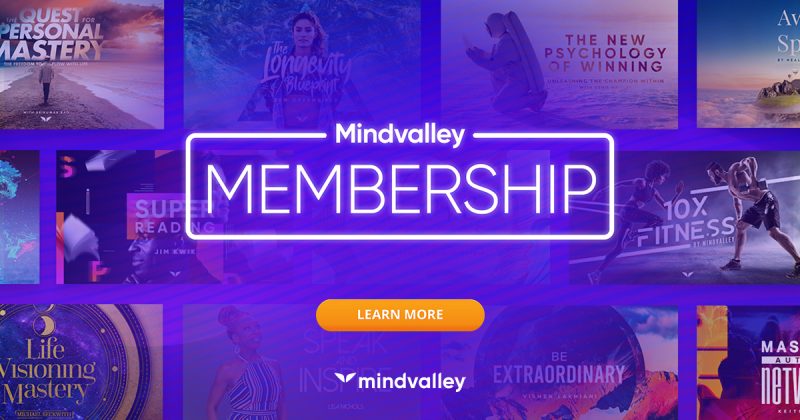 What you can expect once you begin engaging with this platform is:
true self-discovery so that you can start identifying your real preferences, aspirations, goals, and dreams
setting meaningful goals that have the potential to fulfill your need for self-actualization as opposed to only living on someone else's terms and building someone else's dream in order to be accepted by the environment and perceived as successful
liberation from fabricated societal expectation and norms that not only don't serve you, but are in fact representing oppression which is suffocating your soul that only wants you to live in alignment with whom you truly are and not what society expects you to be
to finally awaken your authenticity by letting yourself be visible as opposed to being shy or ashamed of who you are deep down or what you want behind the closed doors
to acquire skills to make life decisions aligned with your core values and true desires coming from the depth of your being
begin stepping into your potential and move towards reaching full potential unique for you and different from anyone else's in the world
become skilled at self-love that holds the key to building the life of your dreams
finally become comfortable in your own skin, doing your own thing, and going where you truly want to go in life
build the life you are proud to call your own and experience lasting fulfilment because your consciousness is so expanded that you don't need to worry about whether things will work out for you ever again, as now you have skills and support to make them work.
And inside the membership, you'll find:
Full access to Mindvalley's entire curriculum of best-in-class programs for transforming every dimension of your life. (100+)
2. Weekly Mindvalley Live sessions featuring today's biggest trainers, bestselling authors, and celebrities.
3. Full access to Mindvalley Meditations, featuring a vast selection of guided and ambient meditation audios for deep inner transformation.
4. Access to Mindvalley's private social network, where you can connect, share wisdom, and grow with fellow members in your city and around the world.
And if you happen to like it and you're considering subscribing, but you want to know more about it, read: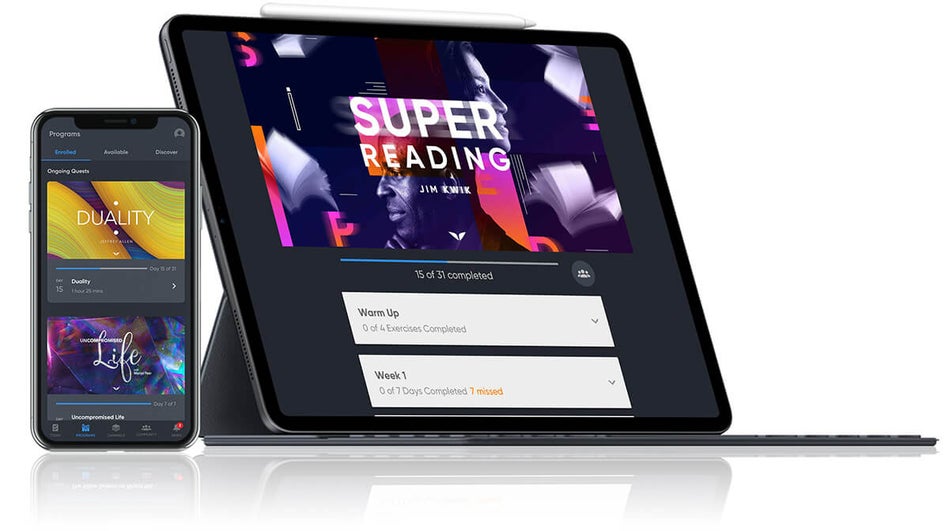 This will be the gift of your life because you'll open the door for amazing transformation and upgrading your life to fit your preference, but now with numerous personal growth tools you can take with you even if you leave the membership, and use for the rest of your time to help you thrive.
This subscription brings a community of like-minded people to you, helps you feel connected and will help you heal, besides giving you the chance to level up your life experience.
Additionally, Mindvalley has developed an app that makes it super easy and super convenient to use daily.
I advise you to start your day with Mindvalley meditations or with a lesson of the program of your choice.
Right now you can enjoy it at a special price.
Recommended Resources For You:
Latest Post
FINAL THOUGHTS ON SELF-LOVE AND EMPOWERMENT QUOTES
As you've read through these 47 self-love and empowerment quotes, I'm positive that you've found inspiration, motivation, and encouragement to love and accept yourself more.
It's okay to have moments of self-doubt, fear, or insecurity this is healthy and humane. But when those moments come, remind yourself of these powerful words of wisdom, and use them as a guide to steer you towards a more positive and self-affirming mindset.
Don't disregard to be your own biggest supporter, and treat yourself with the same care and respect that you would show to someone you love. Because you're worthy of love and acceptance, just as you are, and the world around you relies on your unique gifts to become better and better.
So let these quotes guide you towards more self-acceptance, self-empowerment, and self-love.
You've got this!
I'll see you in my next post! 👋
P.S. Make sure to check out LIVE BY YOUR OWN RULES.
3 Biggest Mistakes With Self-acceptance